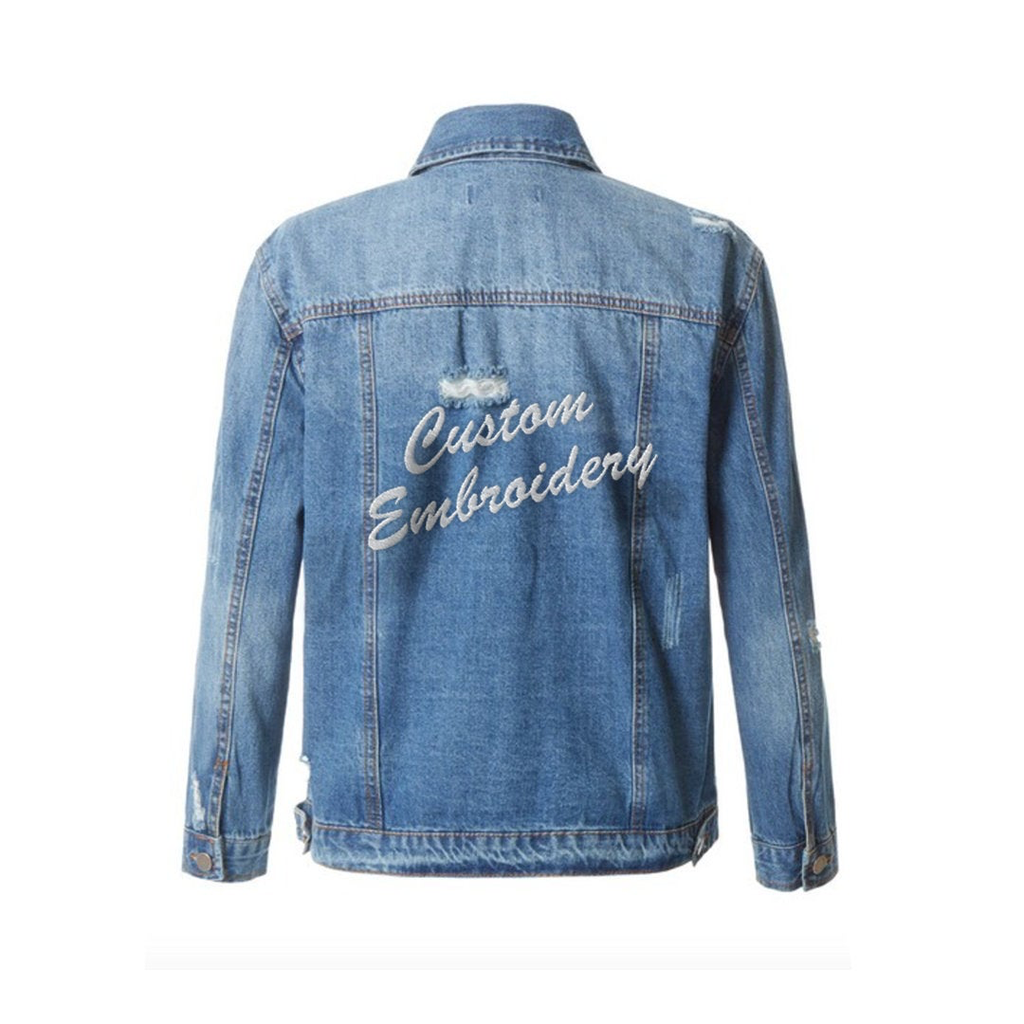 Custom Text Embroidered Distressed Denim Jacket
Custom Text Embroidered Distressed Denim Jacket
$104.99
Customize this adorable distressed denim jacket.
Here's what to do:
1. Pick font color
2. Pick font type
3. Pick what you want it to say
***LIST THE ABOVE IN THE NOTES TO SELLER BOX AT CHECKOUT!
Note that additional fees may apply. Listing comes with 2 lines of text approximately 9'' wide at maximum. If you have a specific logo or graphic please reach out for quote and to discuss details.