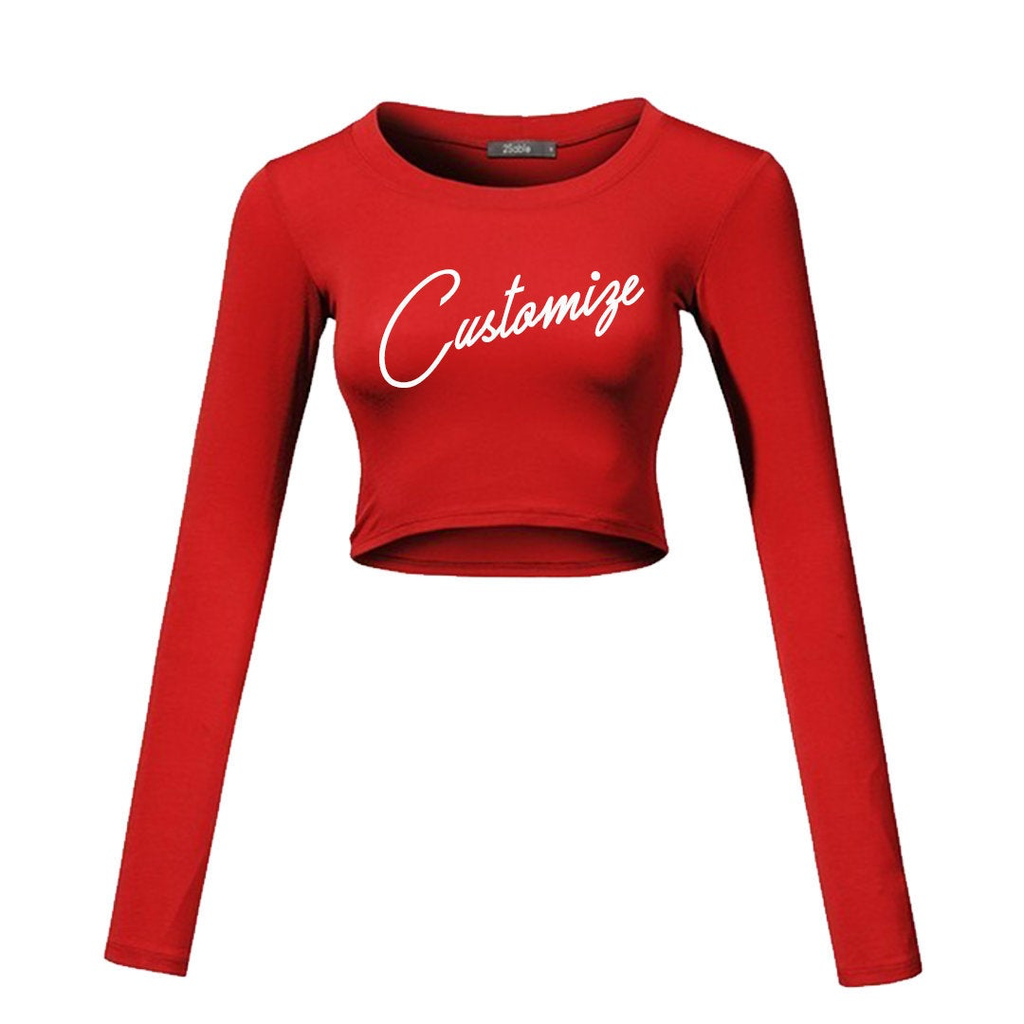 Custom Text MANY COLORS Long Sleeve Crop Top Shirt- Customize Plain Crop Top- Gift for Her- Bachelorette Girls Group Shirts- Sexy Crop Basic
Custom Text MANY COLORS Long Sleeve Crop Top Shirt- Customize Plain Cr
$26.99
Customize this adorable long sleeve crop top!
Here's what to do:
1. Pick font type
2. Pick font color
3. Pick what you want it to say
***LIST THE ABOVE IN THE NOTES SECTION AT CHECKOUT!
NOTE: Be very specific when listing how you want the text, layout and any puctuation on your item. For instance, if you would like it on multiple lines versus one line, let us know (order notes come over as a run on sentence so we don't know unless you specifically communicate this). Also, if there are multiple items in your order, please be specific in what text goes with what item. If these notes are not included- we will fit text proportinate to item and what looks best.