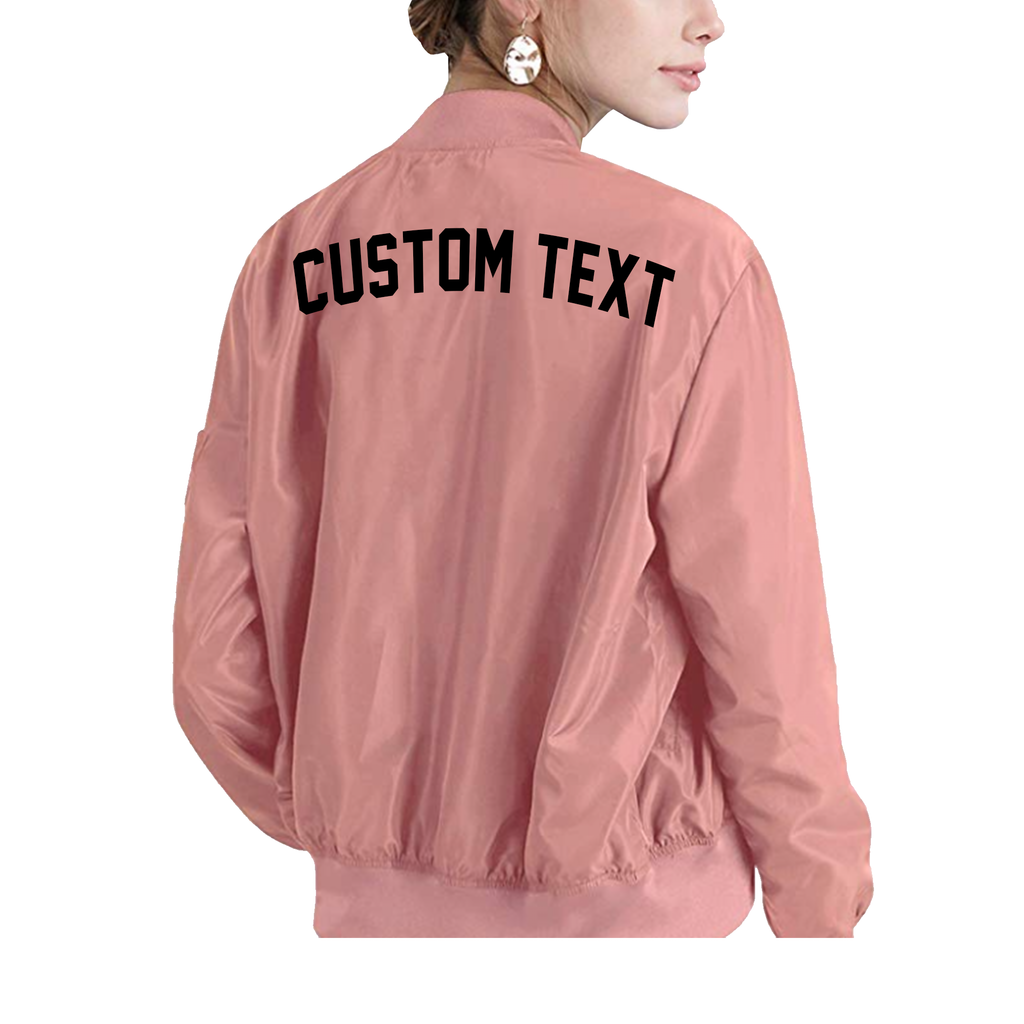 Custom Text Mauve Bomber Jacket
Custom Text Mauve Bomber Jacket
$59.99
This women's pink/ mauve zip up bomber is the perfect jacket for any occasion or season!
**Jacket runs true to size and is a lightweight not padded bomber
Here's what to do:
1. Choose font type
2. Choose font color
3. Choose what you want it to say
**PLEASE LIST THE ABOVE IN THE CUSTOM TEXT BOX!